By Chris Dailey
OPSM co-owner and professional soccer player, Jeff Addai, has signed a new professional deal that makes his childhood dream come true.
Addai has signed with Luxembourg National Division (first tier) side, FC Marisca Miersch. Thanks to the collaboration with OPSMPRO partners Skalasports.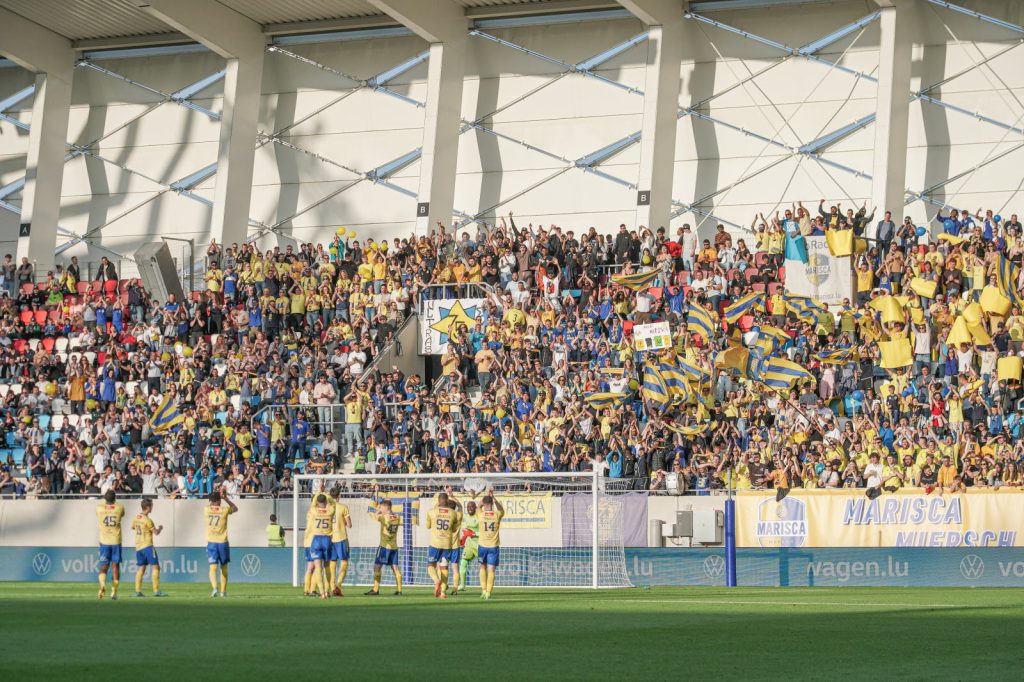 The Canadian born defensive-midfielder grew up dreaming of one day playing for a first division side in Europe and now gets to fulfill his dream with Marisca Miersch. 
"For me it's a milestone to make it to the first division in Europe. It's been a dream as a young kid to play in the first division in Europe. To play and live in Luxembourg is an absolute dream and a huge goal of mine," stated Addai.
Marisca Miersch are coming off of an outstanding year in which not only did they get promoted, but they defied all odds and advanced to the Luxembourg Cup Final, losing 4-2 to Differdange 03.
"Basically the club knows it has the potential to compete with all of the teams. This year we are really focusing on maintaining our position in the league and having strong performances," said Addai in regards to the club's goals for the year.
Addai has experience in Albania, Canada, Germany, the United States, and most recently in Finland with PEPO Lappeenranta.
Well-traveled and certainly experienced, Addai brings a strong presence both on and off of the pitch to Marisca Miersch. His soccer IQ combined with natural athleticism have proved to be his great strengths throughout his career thus far and Addai will be sure to continue upon his successes in Luxembourg.
Luxembourg is largely considered one of the best places to live in the world. The country is cutting-edge in the financial field and its financial center is one of the best in the world.
The Luxembourg National Division currently has 16 teams and is a rapidly growing league. The champions of the league qualify for the UEFA Champions League with F91 Dudelange being the most recent team to do so.
In 2018-19, Dudelange reached the UEFA Europa League Group Stage and became the first team from Luxembourg to reach the group stage of any European competition.
Addai now takes his career one step further and hopes to leave his mark on the world of soccer in Luxembourg.
For now, he's taking things one step at a time and putting one foot in front of the other as he embarks on the next journey of his career.
To keep along with Merisca Miersch throughout the season, follow them on instagram https://www.instagram.com/p/Cs3JzMbKyS8/?img_index=1
To learn more about OPSM's services, visit opsmpro.com